Designed by William F. Gordon in 1967, the 18 Hole championship golf course at The Club at Ironwood features rolling hills throughout, offering beautiful vistas of the valley and surrounding mountains. Players who have developed their games here have been challenged less by length and more by sidehill, downhill, and uphill lies. Acute judgment is required in selecting the correct club and line of play and the course will challenge seasoned players while helping newcomers relax as they enjoy this classic game.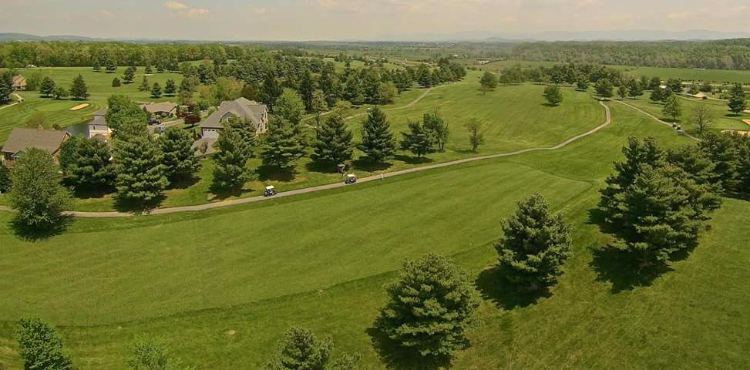 The par 71 course can be played from six sets of tee markers, from the Black Tees at 6,600 yards to the Junior Tees for our youngest golfers. The golf course at The Club at Ironwood has served as a site for many VSGA championships. In 1971, a young Curtis Strange was runner-up to Danville's Mike Pratt at the VSGA Junior Amateur Championship held at our club. Most recently, in 2011 the golf course served as the site for the VSGA Junior Girls' Championship.
We look forward to having you play the course at The Club at Ironwood. For tee time reservations call the Pro Shop at 540-248-7273.
Scorecard